Our car parks and transport services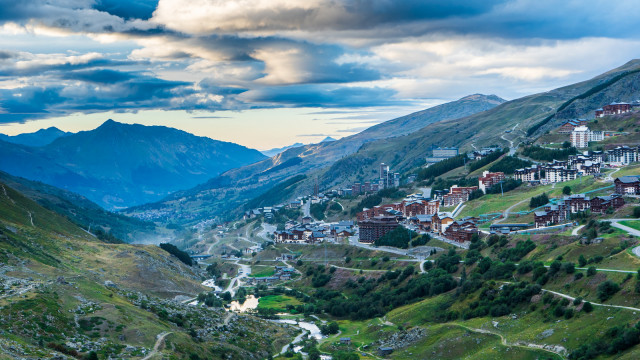 Parking facilities
In summer, you'll have no trouble finding outdoor parking spaces and the car parks are free.
In winter, you have a number of options:
Free outdoor car parks can be found in every district of the resort.
Covered parking spaces are available at La Croisette for €50 per week. Book online
You'll also find outdoor parking spaces at La Croisette, near the bell tower close to the centre-resort.
Once you arrive in Les Menuires, you can give your car a rest as you won't be needing it during your stay. Free shuttle buses run between the different sectors and between resorts.
Free shuttle service
Inter-district service
Inter-district shuttle buses run between La Croisette, Reberty 1850, Reberty 2000, Les Airelles, Les Fontanettes and Les Bruyères. The districts of Preyerand and Brelin are connected via the cable car and lifts.
Inter-village service
Inter-village shuttle buses run between between the 3 resorts in the valley (Saint Martin, Les Menuires and Val Thorens) and serve the villages located along the way (Praranger, Les Granges and Saint-Marcel).
Taxis