A June getaway in Les Menuires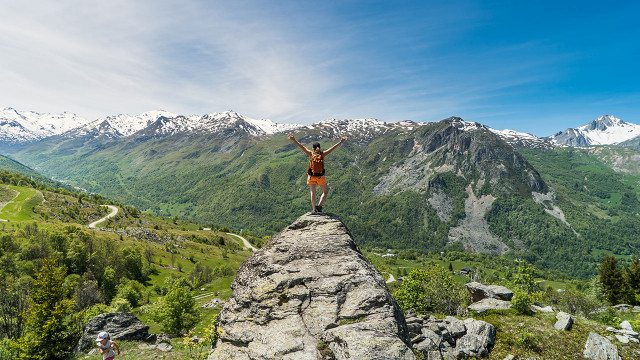 25th March 2021 at 2.36pm
Start right now on arrangements for your next getaway... the stuff of dreams! Sunshine and reborn nature, daisies and fireweed 🌺🌼
To satisfy your longing for wide open spaces and the great outdoors, Les Menuires offers you the pure air of the summits and the beautiful mountain lakes.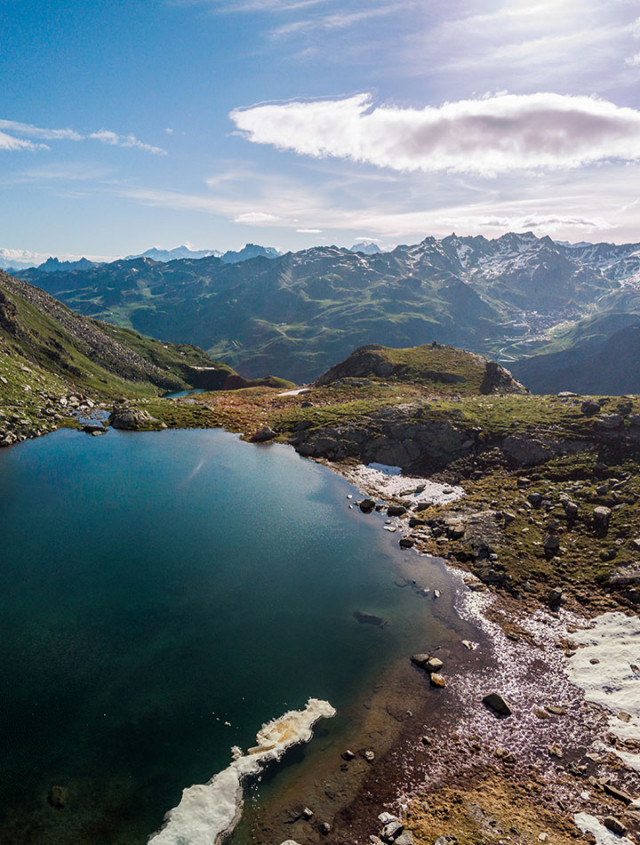 What's happening in Les Menuires in June?
From 15th June, the summer season is just getting underway. At this time of year you can go mountain biking or hiking at altitude. You can explore the summits to surpass yourself, or just enjoy a tranquil walk. Each to their favourite activity.
Mountain biking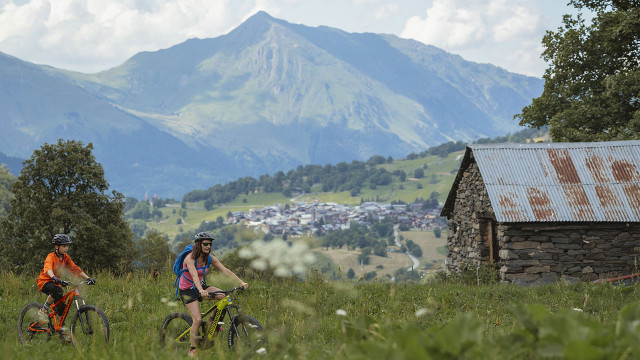 This year's novelty is the Bike Academy. From mid-June, MTB instructors teach you the techniques and guide you on a sporting adventure or a meditative ride discovering the wildlife and the summer vegetation 🌿
Mountain bike rentals are also available for those who want to take to the trails unaccompanied. Maybe you'll be tempted to try a gravel bike? This is a great combination of road bike and mountain bike 😉
Climbing to Alpine pastures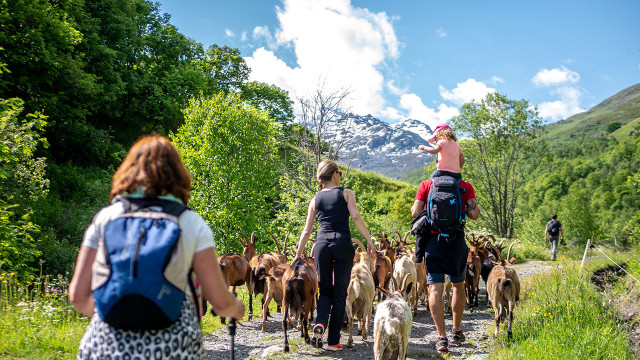 On 19th and 20th June 2021, the farm Chez Pépé Nicolas is organising the traditional walk up the mountain with the herd. This event is your chance to step into the shoes of a mountain farmer for the day. Expect friendly moments of togetherness, good humour and laughter.
Take part in the move to summer pastures
Belleville getaways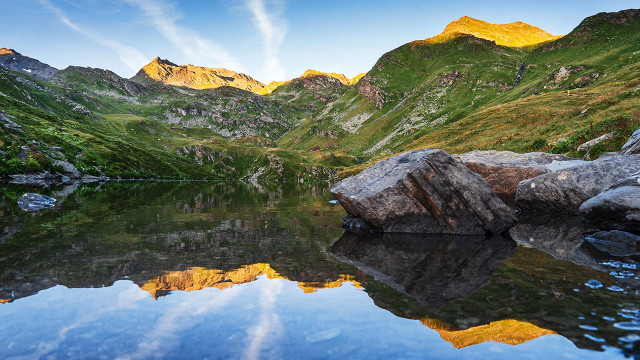 Two days and one night amid nature and heritage. Not one, but two guides will take it in turns to lead you to the mountain refuge and on a discovery of the local heritage. The programme includes a visit that awakens all the senses, to the Chapel of Notre-Dame-de-la-Vie, a discovery of the Moulin de Burdin, a hike to the Lac du Lou to spend a night at the refuge and a visit to the farm, Chez Pépé Nicolas 🐐🐔
Wellbeing and the art of living
As a bonus, the 5-star La Bouitte hotel and its restaurant with three Michelin stars will be open from 12th June. Your chance to take a little time out and enjoy yourself.
3 good reasons to come in June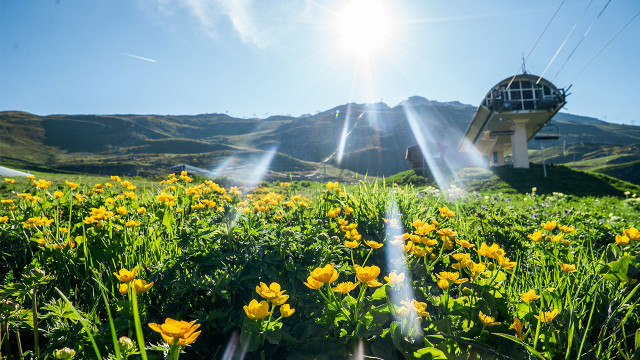 Because at the start of the season the mountains burst into life, the sun often shines, and you'll have all the space you need to enjoy it all, far from the crowds
Because time flies, June will soon be here, and you don't have to wait for the summer holidays to have a good time 😄
Because the accommodation providers are proposing flexible cancellation terms. On the website Les Menuires reservation, most of the proposed accommodation have "free cancellation" labels which means that you can cancel your booking until 8 days before your arrival date, if you do so for a reason linked to the health crisis.