Skiing and snowboarding lessons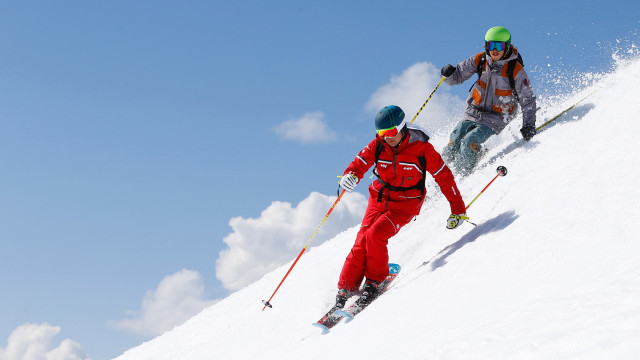 Our ski school instructors are keen to share their passion. Let them teach you the basics that will make you a great skier. Build your confidence and ski with peace of mind for downhill pleasure at its purest.
Due to the current health situation, skiing and snowboarding lessons are for beginners only.