Accessible tourism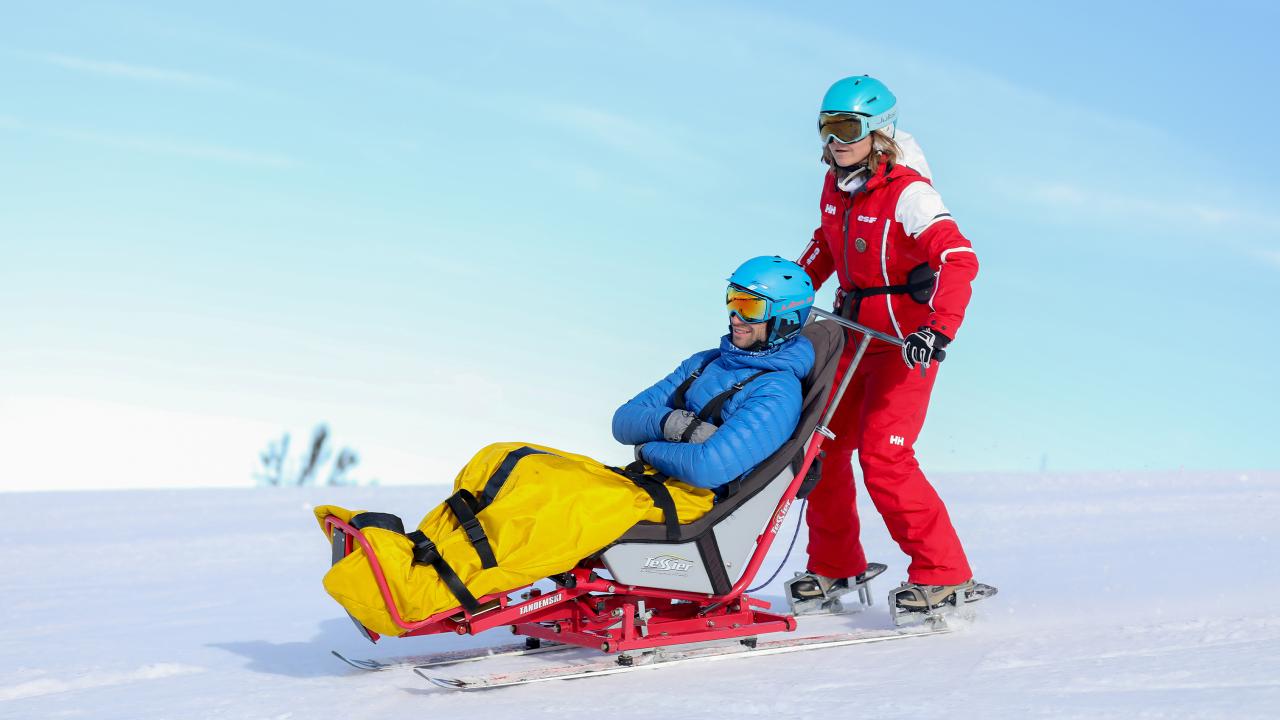 In Les Menuires, we are guided by a roped-party spirit that ensures no member of the team is left behind. The mountains are complex terrain, but we pull out all the stops to make the resort as accessible as possible.
😉 Equipment hire
To help you get around the resort, Les Menuires tourist office proposes a wheelchair and massarotti skis for people with disabilities. Wheelblades (blades which can be fitted onto the little front wheels of your wheelchair to avoid sinking) are also available.
Limited availability. Contact the tourist office for details and bookings.
Accessible tourism practical guide
The guide presents accommodation, restaurants and accessible activities, as well as the resort's disabled parking spaces and toilets.
❄️ Activities for the disabled
In winter, the ski schools offer skiing lessons for people with reduce mobility. Please get in contact and book prior to your stay.
In summer, the mountain guides bureau proposes guided excursions in off-road wheelchairs (Quadrix all-terrain model) and joelettes.
👍❤️ Easy excursions
In summer, the Plan de l'Eau trail has been adapted for disabled visitors. Along the way you can stop for a break at the picnic area with seats. There are no particular difficulties on this wide, relatively flat itinerary. On average, the 600-metre trip takes less than an hour.