12 reasons to come skiing this winter in Les Menuires
We have chosen 12 points, but in reality there are many more. We hope to give you a glimpse of the happiness to expect from a holiday in Les Menuires, and we look forward to seeing you on the slopes this winter. 12 good reasons to come and join us in Les Menuires, let's go!
1. The biggest skiing area in the world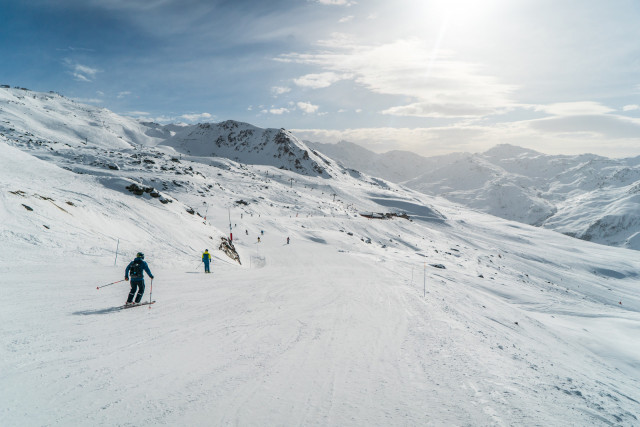 There's no doubt about it, this is a significant point. The immensity of the 3 Vallées awaits you from Les Menuires. 600 km of slopes and 7 resorts linked together by the summits. A playing field of exceptional quality, the Holy Grail of the French mountains ❄️😍
2. What's new in La Masse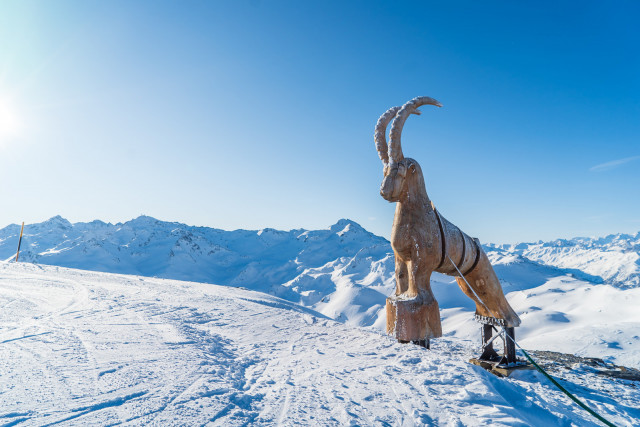 The secret corner of the ski area is getting a makeover! A little less crowded and all the more enjoyable, the La Masse sector is becoming an unmissable spot for skiing this winter. A new cable car has been installed and it is one the fastest in France. It takes 8 minutes to go from 1,800m to 2,800m, from the foot of La Masse to the summit, do you want to give it a go?
See more information on the La Masse mountainside
3. High altitude, guaranteed snow, guaranteed skiing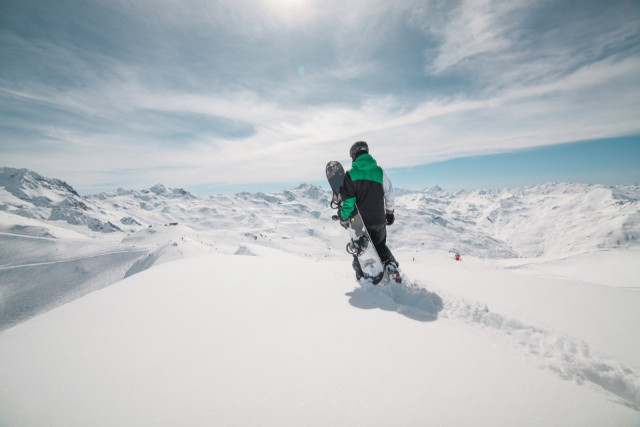 With 85% of the ski area at an altitude of over 1,800 metres, you have every chance of getting good snow for skiing. Powder and light snow... it makes you want to go! And what's more, most of the accommodation is ski in/ski out, so you can put your skis on directly from the foot of your accommodation ⛷
4. Extremely practical resort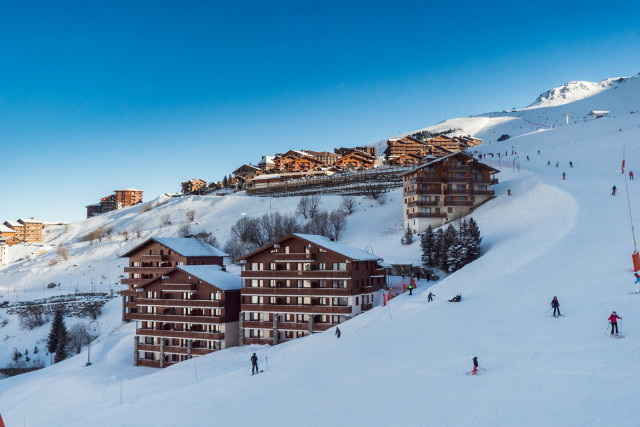 In concrete terms, the Les Menuires resort is designed to make your life easier. The vast majority of accommodation is ski in/ski out. You don't need a car here, leave it for the week and you can reach the various areas with their different atmospheres and styles by the pedestrian paths or via the free shuttle service.
5. Fun areas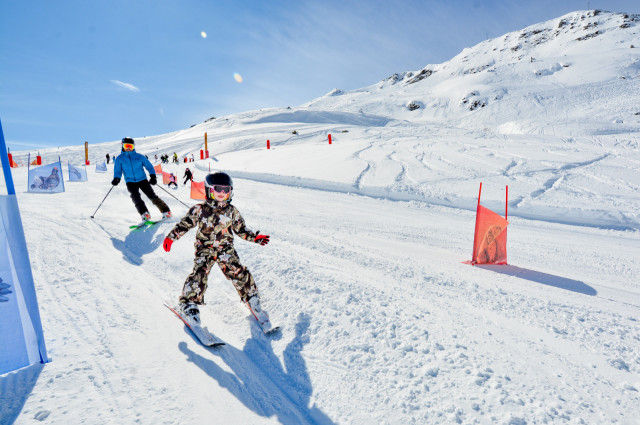 As well as the traditional slopes, the Les Menuires resort has three fun areas: the Pixel Area with the snow park and the snowboard cross, as well as the Friendly Natural Park. You can go there to jump on moguls, race with your friends and discover the local fauna for the little ones.
For fans of powder snow and untouched spaces, Liberty Ride is also worth a visit.
6. Slopes for all levels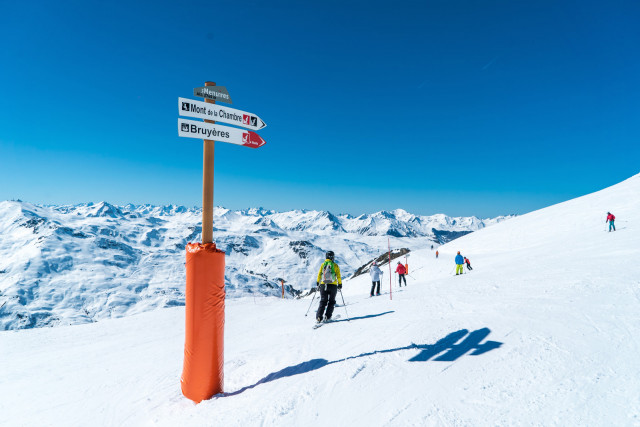 A large area means a large range of possibilities for the slopes. Beginners and experts alike will find what they are looking for. In the 3 Vallées area, 17% of the slopes are green, 39% blue, 33% red and 11% black. In other words, there are virtually as many easy slopes as there are challenging ones.
7. Everything for the family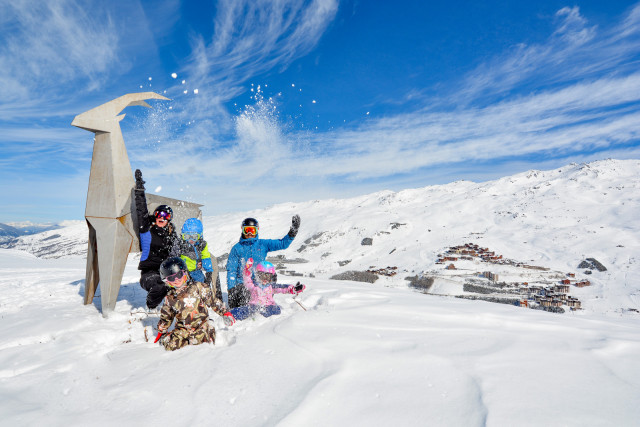 We love it when you choose to make memories with your children at Les Menuires. We do our utmost to make it easier to organise your family stay, by offering facilities suitable for both young and old children. Needless to say we are Famille Plus certified!
See more about Les Menuires for families
8. Learn at any age or improve your skills: instructors available for you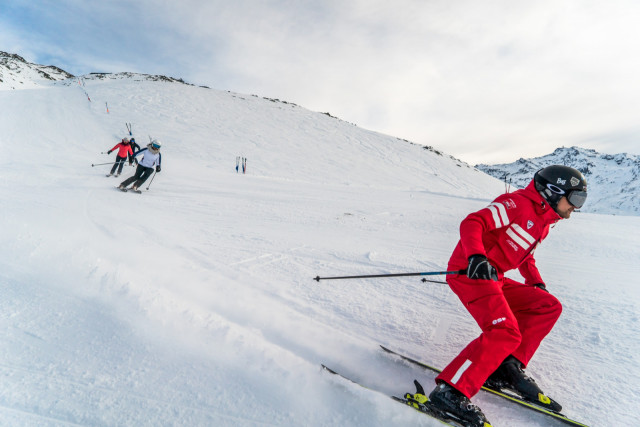 "Flocon" stars or special slalom test... do they mean anything to you? The many instructors at the resort will help you to progress at your own pace, whether in a private or group lesson, but always in good spirit. You can learn all kinds of disciplines: skiing, snowboarding, cross-country skiing, ski mountaineering etc.
See the skiing and snowboarding lessons
9. Not just skiing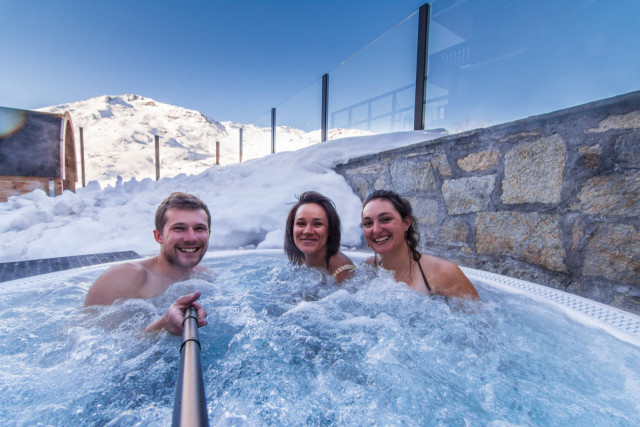 A multitude of non-skiing activities are also on the programme, and you will be spoilt for choice between walking, snow grooming, snowmobiling or dog sledding, between cross-country skiing, ski mountaineering or snowshoeing, or even between fitness or relaxation classes in one of the resort's well-being areas.
See non-skiing winter activities
10. A taste of mountain flavours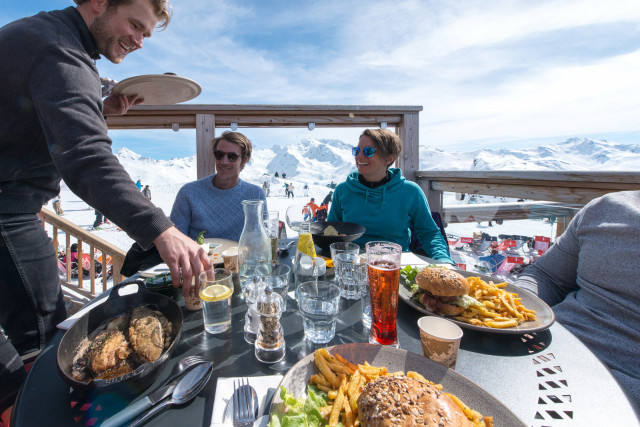 You will certainly not want to miss making a stop at one of our many restaurants, on the slopes or in the resort. Raclette or fondue, here you can eat local and seasonal food!
11. FriendlyMenuires, a unique state of mind, a subtle blend of simplicity and friendliness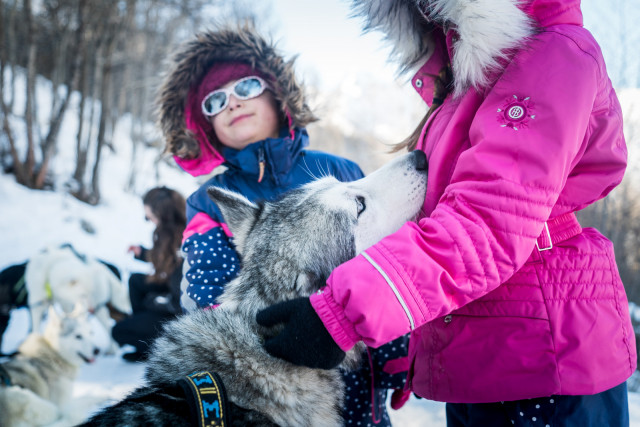 With 92% of holidaymakers either satisfied or very satisfied (2019/2020 Côté Clients survey), Les Menuires is in the top tier of the best French resorts. People particularly appreciate the friendliness of all the people involved. We bend over backwards here to make your holiday fantastic!
12. Special year bonus
We know that you want to ski after almost two years of not being able to do so. So do we. That is why we are doing everything we can so you can book with complete peace of mind, with flexible cancellation terms.